Unless you live under a rock (sorry, Patrick), you've seen La Bodega all over your timeline. La Bodega is a new bodega located on 10th and Penn here in the city. It has hot and cold sandwiches, natural juices, shakes, and more. (Spoiler alert: it is an actual bodega)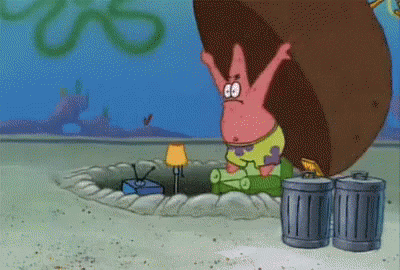 I've been wanting to go for a while but judging on the social media buzz, it has been busy over there so I decided Friday night before closing was a good time to go over there. I had a long week and a chopped cheese felt like it would be the pick me up treat I needed. I took a nap and then woke up with enough time to get over there.
So I'll be completely honest: I had NO IDEA La Bodega was an actual bodega. I walked in there tonight expecting a take out/sit in area, similar to local chinese spots that have a few booths. To my surprise, it is really a fully stocked bodega! When I told my husband this, he said "Duh," but hear me out, I thought it was a spot with bodega inspired foods giving a nod to bodegas.
While it is a real bodega, the set up is clearly designed to have the made to order food as the focal point. It's a very bright and open area. The signage was definitely my favorite part of the spot. As someone who pays attention to branding, I loved the big and bright menu over the sandwich area, the logo inside and outside, and the fridge area with the sodas was eye catching too!
I ordered two chopped cheese's and a passion fruit juice that came to $14. The wait was less than 10 minutes and I was on my way. I was very excited to get home and bite into my sandwich. The first thing I noticed was how great my sandwich looked. It was so neat and appetizing. (I hate when you go to eat a sandwich or a wrap and you end up wearing it.) The bread was the right amount of crispy, the greens and tomatoes were fresh, and it had the perfect amount of cheese!
La Bodega definitely gets a stamp of approval from me. Great customer service, great food, and a dope spot. If you're in town, I definitely recommend stopping by yourself and grabbing a chopped cheese (or any of the other menu items they have.) If this is just the beginning for La Bodega, I can't wait to see them grow!