I know, this first TWOI Bites in Reading is *not* a restaurant. But hear me out, dinner and a movie is a real thing y'all! And theaters like Fox Berkshire, The Movie Tavern, and others are banking on it. Those of you who know me or have followed me for a long time know that Thursday night is date night over here. Two of our favorite things to do are to watch movies and to eat, so doing them together is a dream come true. This is also the perfect place to start my TWOI Bites Reading series. (And by perfect, I mean the first place I've gone to eat since I told y'all I was doing a Reading series so just go along with it, kay thanks.)
The Fox Berkshire theater, if I'm not mistaken (feel free to fact check my ass) was one of the first theaters in Reading to have reclining seats. That alone made it our favorite movie theater in the area. And I'll admit, I only go there unless they don't have some exclusive anime movie I want to watch and have to go elsewhere. Other than that, if it ain't at the Fox Berkshire, I'm not going. And now they are even stepping up in that lane, too!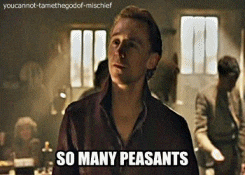 Sometime last year they added in a restaurant and bar area, and an outside patio area. Now, we don't always eat dinner there when we go see a movie. Depending on the timing, we might hit a bar before or after a movie. But tonight was a good night to eat there.
Now I'm going to be straight up, for what you get, no matter where you go, movie theater food is expensive*. We alllllll know this. We all joke about (or maybe actually do it) sneaking food in. Allegedly, the reason they charge so much at the concession is because of the first few weeks of a theatrical release, the theater doesn't make money on that movie. Now that that is out of the way, back to the Fox Berkshire.
I like the food. Granted, I always get the same thing. A cheeseburger and a coke icee. My husband today got the chicken and waffles. I'm also not hard to please. When it comes to food, I play it safe. But it doesn't taste like some reheated frozen stuff, it's alway fresh. And it hits the spot. Have I had better burgers? Absolutely. Have a eaten those better burgers on a heated reclining seat while watching a MARVEL movie? Absolutely not.
My point being, you can get better food elsewhere for sure. But when you dine in at a movie theater, you're not paying for the food. (Okay, you ARE paying for the food.) You are paying for the convenience of combining the "dinner and a movie" as well as the experience of having your dinner while you enjoy a movie.
I feel right at home at Fox Berkshire. It's always a great experience for me. Great service, clean theaters, and they are always switching up the menu! In conclusion, your girl is a Fox Berkshire stan if that wasn't clear enough. I'm going to keep coming and watching my movies and eating while I watch said movies.
---
Where should I go next? Comment and let me know!